Everyone Can Help Make A Difference...
So, Saddle Up LA!
The purpose of Saddle Up LA an AIDS Benefit Trail Ride is two fold:
First; to provide financial support to The Life Group LA so they may continue providing education, empowerment and support to persons infected and affected by HIV/AIDS.
Secondly; to raise awareness of the fact that the AIDS pandemic is not over.
The ride is an affirmation of the power of compassion and a demonstration that ordinary people can accomplish extraordinary things.
The Life Group LA is a coalition of people dedicated to the education, empowerment and emotional support of persons both infected and affected by HIV/AIDS so that they may make informed choices and decisions regarding their healthcare and personal well being.
Founded in 2005 The Life Group LA provides free of charge, much needed information and emotional support through medical forums, emotional support groups and the POZ Life Weekend Seminar. All services are offered in a non-judgmental and safe environment with compassion and understanding.
Safety, respect and confidentiality are the cornerstones of our philosophy.
We accomplish this by providing trained support group facilitators for our emotional support groups and our POZ Life Weekend Seminar.
These facilitators have been trained in the art of active listening and conduct themselves with empathy and compassion.
In a time when the HIV epidemic has surpassed its 30th year and new HIV infections continue to occur on a daily basis, now more than ever we must continue the struggle against HIV/AIDS.
Go to Saddle Up LA an AIDS Benefit Trail Ride and sign up, buy tickets or get event details.

Country BBQ at the Pickwick Gardens Banquet Center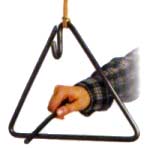 Menu
BBQ Tri Tip
BBQ Chicken
Grilled Veggies
Potato Salad
Green Salad
Desert
Soda/Water/Ice Tea and a No Host Bar
(Menu subject to change a bit)
After the Ride, Come Join the Fun!!
July 14, 2012
7:30 pm to 11:45 pm
1001 West Riverside Dr.,
Burbank, CA 91506
Need directions? Click here for a map

The Life Group LA is pleased to announce an array of amazing entertainment for the6th Annual Saddle Up LA, AIDS Benefit Horseback Trail Ride, and Country BBQ.

Please join us and our master of ceremoniesMystery Mike Hennessey.
DJ Rick will teach a Line Dance and the Award Winning, Celebrity Make Up Artist, Marky MakeUp will be doing Airbrushed Body Art for our guests! Read more...
Once you have purchased your tickets we will confirm receipt
and your tickets will be held for you at the will-call table.
Need directions? Click here for a map
Exciting Silent Auction!!
Our Auction promises a number of amazing gifts and vacation packages!! Bring your check book!
Visit this page again soon to see all the updates and amazing items available.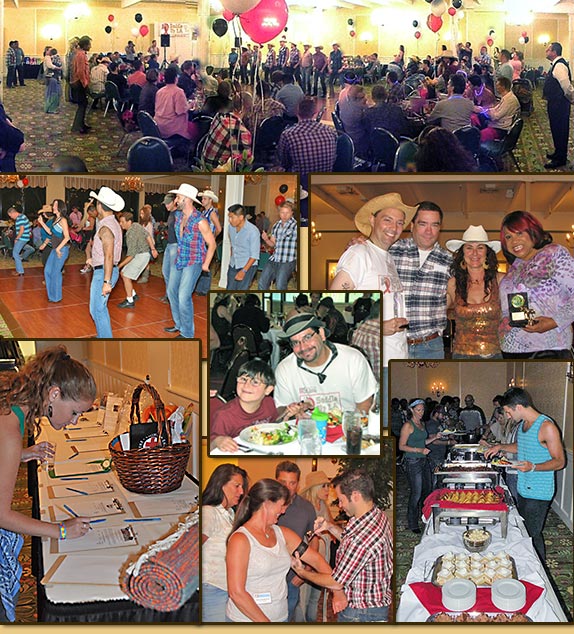 Need directions? Click here for a map
Thank you for your contribution, it is very much appreciated and will help us continue to provide the much needed services we offer.
More About the Entertainment
Visit this page again soon to see all the updates and amazing line-up.
Treating us all to fun choreographed dance numbers are the LA Wranglers. In 2003 a group of friends who shared a love of music and dance gathered at the Rawhide Bar in Southern California. Shortly thereafter, Los Angeles' premier dance group, The LA Wranglers was formed.
The group's founder and choreographer, Rick Dominguez stated that since then the group has been building their repertoire and performing throughout the Los Angeles metropolitan area. Combining traditional country-western with Latin, hip-hop, and modern dance moves, the LA Wranglers' high-energy choreography thrills crowds wherever they entertain.
Returning to serve as Master of Ceremonies for 6th year; actor, writer and AIDS Activist, MCMysteriesByMike.com. Hennessey has been doing Stand Up and acting for over 16 years, entertaining at over 10,000 live events. He is the Nations # 1 Martin Short impersonator; as well as in the words of Michelle Pfiefer, "The greatest children's performer in the country." Hennessey can be seen in the Gay Romantic Comedy "I Now Pronounce You Chuck & Larry".
MC Mystery "Miracle" Mike Hennessey...Mike was recently seen on FOX News talking about his 21 year journey with AIDS. To check out the interview go to
youtube.com/Mikestparty